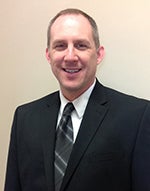 Your official notice and invitation from General Manager Steve Stroshane
Polk-Burnett Electric Cooperative will hold its 85th Annual Meeting Friday, June 9, at the co-op office in Centuria, 1001 State Road 35. Brent Ridge, President and CEO of Dairyland Power Cooperative, will provide the keynote address on the state of the power market and its impact on local electric co-op members. The annual meeting begins at 1:30 p.m. and is preceded by a member appreciation open house and lunch beginning at 11 a.m. All co-op members are invited to attend.
Member Appreciation Open House
Lunch will be served from 11 a.m. to 1:30 p.m. with BBQ pulled pork sandwiches, chips, root beer floats and anniversary cake served by co-op directors and employees. Hot dogs will be available for children.
All members who attend the open house will receive an 85th anniversary mason jar mug, and the first 150 children will receive a $5 DQ card. Members can also enter a drawing to win an electric battery-powered yard tool (three winners drawn) and a $50 electric bill credit (10 winners drawn). Open house guests can see electric vehicles on display and learn about the co-op's local solar developments: SunTuria is the area's first utility-scale solar in Centuria, and the new Georgetown array is planned for development in 2023. Kids are invited to take a bucket truck ride with co-op lineworkers, meet Polk-Burnett's Solar Sam mascot and try on safety gear at a selfie station. We'll also have music and corn hole games.
The open house is a great time to have fun, meet co-op directors and employees, and learn about your coop membership. Following the open house, we invite members to stay for the annual meeting.
85th Annual Meeting
The annual meeting begins at 1:30 p.m. I'll start the meeting with a cooperative performance and financial report. The agenda also includes a keynote presentation on the state of the power market by Dairyland Power Cooperative President and CEO Brent Ridge, and results of the 2023 board election in districts 1, 2 and 3. The meeting will conclude with a Q&A member forum, where members can submit questions and comments for co-op leaders.
All members who stay for the meeting will receive a commemorative 85th anniversary coaster, plus you can enter the annual meeting attendance prize drawing for a $50 electric bill credit (10 winners drawn).
Streaming Online
Polk-Burnett's 85th Annual Meeting can also be viewed online, with live streaming provided by the WE ARE NETWORK. Tune in to Polk-Burnett's Facebook page or your favorite WE ARE NETWORK's local school page. Online guests are invited to participate in the Q&A forum using the online chat feature, but you will not be registered for voting, giveaways or prize drawings.
For members who can't attend in person or online, the annual meeting will be recorded and posted on polkburnett.com. Printed reports will be available upon request at co-op offices in Centuria and Siren following the meeting.
---
We look forward to gathering with members to share our appreciation and celebrate our 85th anniversary. Our co-op was established in 1938 with lines, poles and the notion that we all prosper by helping each other. Today, that cooperative spirit continues. We hope you will join us Friday, June 9.
---
Annual meeting and open house guests are asked to enter Polk-Burnett on the north side of the building. All activities take place in the garage and outside. Doors open for registration and lunch at 11 a.m.