We're giving money back to our members
Co-op pays out $1 million special Capital Credit retirement on April electric bills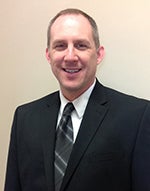 by General Manager Steve Stroshane
I am happy to announce that the board of directors approved a special Capital Credit retirement for all co-op members who purchased power in 2021.This special Capital Credit is being paid out to you because revenue from 2021 energy sales was greater than anticipated. See special Capital Credit on your April electric bill.
Capital Credits are a sign of strong financial performance
KWh energy sales were up in 2021 and we've been able to hold expenses down. According to our cooperative business principles, any revenue left after expenses is allocated and returned to members as Capital Credits. Capital Credits are a direct benefit of your co-op membership.
Your special Capital Credit is based on the amount of electricity you purchased in 2021.
Active members will receive a credit on April electric bills. Former members will be mailed a check if $10 or more; lesser amounts will be left to accrue for future payouts.
This special retirement is in addition to the regular Capital Credit distribution members receive each fall. Watch your bills again in November!
At the beginning of 2020, we didn't know how the pandemic would affect our local community, the co-op or the utility industry. Today, I can report that the electric cooperative is more efficient, resilient and financially secure for our members. Our priority has been to keep your power on by providing you with reliable electricity and propane. After severe storms in 2019 and 2020 negatively impacted reliability, we achieved our second best outage measure ever at just under one hour per member per year in 2021. We offer convenient, electronic options to help our members manage your accounts, and we donated more than 600 volunteer hours and $72,000 through Operation Round Up in 2021 to improve our local quality of life. Throughout this unprecedented time, we've remained committed to our members and our community.
On the financial side of our business, we saw an increase in energy sales in 2021 and kept expenses low. We were expecting the need for a rate increase in 2022; instead, we are giving excess revenue back to members as a special Capital Credit retirement this month.
Members have also seen a power-cost adjustment (PCA) on bills
Last April through December, we passed through a credit when the power supply market was favorable. This month, you'll see a power-cost adjustment to cover the higher cost of power. As a co-op, we not only charge what it costs, but we also return any excess and provide you with transparency on your electric bill.
---
Capital Credits and our co-op scholarship program
Whenever we talk about Capital Credits, it's an opportunity to talk about our scholarship and Youth Tour program. I'd like you to know that Polk-Burnett scholarships and Youth Tour are funded with unclaimed Capital Credits. If we are not able to reach members after years of looking and checks go unclaimed, we are able to use unclaimed Capital Credits for our scholarship and Youth Tour program (if not used for qualifying educational or charitable purposes this unclaimed money would be forfeited to the state). In addition, co-op members may donate Capital Credits to the scholarship fund. We are grateful for this generosity! If you would like to donate your future Capital Credits to the co-op's scholarship and Youth Tour program, see our online enrollment form or contact our billing office, 800-421-0283, ext. 335.