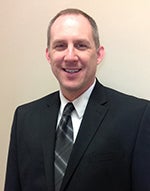 by General Manager Steve Stroshane
The holiday season is a time many of us anticipate; we cherish family traditions, special foods, decorations, and time with family and friends. Across our service territory, people come together to celebrate and light up our hometowns.
I've heard from many of you who enjoy the Christmas display outside our Centuria office, and we're proud to be a part of Light Up Osceola and Siren's Christmas in the Park each year. Beyond the holiday lights, Polk-Burnett hosts an annual gift drive to help make the season bright for local kids. Now in our 14th year, we're thankful for our ongoing partnership with Operation Christmas in Polk County and Interfaith Caregivers in Burnett County. And we thank all of you for your generous donations.
The holiday season is the perfect time to say thank you. We especially appreciate the community support following July storms across Polk County. 
Looking back on 2019, I'm also grateful that we were able to make a positive impact in our community through Operation Round Up, scholarships, employee volunteers, school solar tours and power line safety demonstrations.
On behalf of all of us at Polk-Burnett, we hope your holiday season is merry and bright!