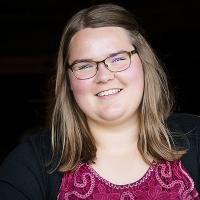 Julianna Thompson of Luck (top) and Cameron Volker, who attends high school in Tennessee (below), were selected to represent Polk-Burnett Electric Cooperative as delegates for the 2019 NRECA Youth Tour of Washington, D.C., June 13-20.
Thompson and Volker will join more than 1,000 high school students from across the country to learn about cooperatives, the rural electric program, U.S. history, government and democracy. They will meet with congressional leaders and tour Capitol Hill, national monuments, Arlington National Cemetery and the Smithsonian Museums. The tour is hosted by the National Rural Electric Cooperative Association (NRECA), with local sponsorship by Polk-Burnett Electric Cooperative.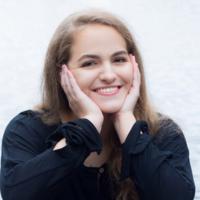 To be selected as Polk-Burnett's delegates for the NRECA Youth Tour, both students demonstrated community involvement, and wrote essays about the value of electricity and why they wanted to be delegates for the co-op Youth Tour of Washington, D.C.
Thompson is a 2019 graduate of Luck High School and the daughter of co-op member Jackie Thompson. Volker is a 2019 graduate of Dyer County High School in Tennessee; she is the daughter of co-op member Andrew Volker of Cumberland.
In her essay, Thompson wrote that she is interested in learning about the history of our nation and visiting the monuments and memorials on the National Mall. "Visiting Arlington National Cemetery to observe the changing of the guard would be great to witness," she wrote. About America's energy future, Thompson wrote that she would like to see more people and businesses use renewable energy "to reduce their carbon footprint for future generations… Being from a dairy background, I would like to see farmers and energy companies work together to be more energy efficient."
In her essay, Volker wrote that she is dedicated to her education and loves to learn from experience, so she can teach others and better herself for the future. "Visiting the nation's capital for the first time would truly be a rewarding experience. I hope to always make my parents proud and want to show them through this Youth Tour that I've worked hard. This trip will change my life in the best of ways." About American's energy future, Volker wrote about affordable energy options that are also good for the planet, including solar and hydro power. She also wrote about options for people who struggle to pay their electric bill and wants us to consider wildlife as a motivation for eco-friendly energy options.  "I hope for the world to be in better condition in the future."
"As a rural electric co-op, Polk-Burnett is pleased to support youth leadership opportunities for the children of our members, according to our cooperative principles," said General Manager Steve Stroshane.
Polk-Burnett's Youth Tour program does not affect electric rates; it is funded with unclaimed capital credits that if not used for education, would be forfeited to the state.