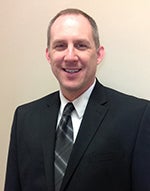 by General Manager Steve Stroshane
As your local electric cooperative, our top priority has always been to provide you with reliable electricity. Because we are a co-op, our mission enriches the lives of our members and serves the interests of our local community. I believe our member and community focus have never been more critical than in recent months.
The COVID-19 virus has tested our co-op, our community and nation, creating both challenges and opportunities. Over the past several months, we've all had to operate and live our lives differently. I'm proud of our employees, who have stepped up to ensure that your power supply and member service have been constant during a time when much is uncertain. You can always count on us to be here for you.
Last March, Polk-Burnett quickly modified operations to safeguard business continuity. We closed our lobbies to protect our community and keep our employees safe and healthy. We separated employees at co-op locations in Centuria and Siren, and some staff transitioned to remote work thanks to the co-op's technology department.
Polk-Burnett Electric Cooperative and Polk-Burnett Propane Services are essential services because of the critical need for power and propane in our community. We are fully staffed to continue normal operations. Our drive-thru, phone lines and website remain open to serve you.
More flexibility to interact with us online
If you haven't had the chance yet, I encourage you to try our electronic options for payments and transactions, including phone, website, auto pay and SmartHub. Use our SmartHub app to contact us and report issues, such as outages, danger trees on power lines, and water heater and security light repairs. All online services are free, convenient and safe. We've adjusted to the pandemic by giving you the flexibility to interact with us on your own schedule.
We also have a secure drop box at both Centuria and Siren office locations. Polk-Burnett member service representatives are here to help you during business hours. Our outage line is available 24/7. Please report outages on SmartHub or to 800-421-0283, and see Outage Center on polkburnett.com for outage map and outage text enrollment. Follow us on Facebook, too.
We certainly miss seeing you in person, but as you can see, we've found new ways to stay connected. I tell you about all of these efforts not to boast, but as an example of how much we care about this community. This is our hometown, too.
Please continue to reach out to us in the way that's best for you: in person at our drive-up window, over the phone or online. Happy Co-op Month!