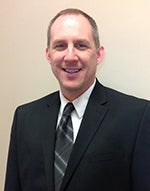 by General Manager Steve Stroshane
Season's greetings from your electric co-op. At Polk-Burnett, we are driven by a sense of mission and purpose. We are fortunate to live in the same place where we work, which makes our ties to this community strong. It has been a strong year for new construction. Polk-Burnett is on pace to install the most new services and service upgrades since 2007. While new construction and development in our service territory are positive for economic growth, this has brought challenges through increased supply chain difficulties and material costs. In this month's column, I'd like to review our 2021 performance and share a preview of what's ahead for 2022.
RELIABLE POWER
In 2021, we continued our efforts to reduce the frequency and duration of power outages for our members. Our work plan once again invested $5 million in the electric system. Co-op linemen and contractors:
• Replaced 20 miles of aging underground cable
• Constructed 13 miles of new overhead power line
• Converted 22 miles of overhead to underground line
• Replaced 78 poles that didn't pass inspection
• Cleared trees and brush from 300 miles of power line right-of-way
• Began a multi-year plan to upgrade substation equipment to improve grid redundancies
ELECTRIC GRID & METER UPGRADE
In addition to the work plan, we are investing $5 million in an electric grid and meter upgrade. More than 26,000 meters across the system will be replaced with new technology in 2021-22. The upgrade improves outage restoration and notification, and provides you with more information about your electricity use. The northern half of our service territory was completed in 2021. Next, we'll make our way south, and we expect to finish on schedule in 2022.
$1.5 MILLION RETURNED IN CAPITAL CREDITS
Polk-Burnett returned $1,504,349 in Capital Credits in September. This is a 3.7% increase over last year. Capital Credits were returned to16,775 active members and 7,952 former members who purchased electricity in 1995-97, 2000-01 and/or 2018. As a member-owned, not-for-profit electric co-op, we operate at cost. Any money left after expenses is returned to members, according to our co-op principles. Capital Credits are distributed each year and are a direct benefit of your co-op membership.
$139,747 IN COMMUNITY GIVING
We demonstrated our cooperative commitment to community in 2021 by awarding $72,247 in Operation Round Up grants to 68 local nonprofits, and $67,500 in scholarships to the Class of 2021; 54 students each received $1,250! Scholarships are funded with unclaimed Capital Credits, and we thank our members for supporting our round-up program. Your generosity makes a difference! In addition, co-op employees performed more than 600 hours of community service in 2021.
CHARGE ELECTRIC VEHICLE PROGRAM
Polk-Burnett joined CHARGETM, a regional EV charging network that helps reduce range anxiety and encourages EV adoption in rural communities. CHARGETM is bringing EV chargers to rural highways across the Midwest, as well as to co-op member garages. Contact us before you install an EV charger. We have a rebate and can help members charge in the most cost-effective way.
RELIABLE AND DIVERSE POWER SUPPLY
Polk-Burnett is an electric distribution co-op. We don't generate electricity, own or operate power plants. We purchase electricity from Dairyland Power Cooperative. Dairyland closed its Genoa coal power plant and purchased the renewable-enabling RockGen natural gas generating facility to lower its carbon footprint. Dairyland's Sustainable Generation Plan focuses on reliability and diversification. Renewable energy is increasing, and Dairyland plans for natural gas to support the transition to a low carbon future. For 2021-22, we support a balanced mix of generation as the key to a safe, reliable and resilient power grid that keeps power flowing to your homes, farms and businesses.
2022 PREVIEW: MEMBER-FOCUSED VALUE
For 2022, we will continue to deliver value and extraordinary service for our members. Projects will include: Completion of our meter upgrade, finish replacement of deteriorating underground cable, increase investment in grid redundancies and planning for a new substation to serve increased electricity demand in our area. We also plan to work on development of a second solar array. This will not only bring more renewable energy to the system, but it will also help offset market power costs and relieve overloading on substation equipment. In all our efforts, we listen to our members, focus on your needs and will keep you informed.