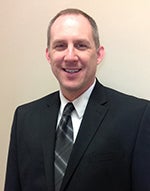 by General Manager Steve Stroshane
If you're like me, you're interested in saving money on energy costs and doing your part to help the environment. With a new concept called beneficial electrification, we can do both!
Beneficial electrification means using electricity instead of fossil fuels (such as natural gas or gasoline) to power our homes, tools and transportation. As electricity from Polk-Burnett and our wholesale power supplier, Dairyland Power Cooperative, becomes cleaner and more renewable, anything that uses electricity has a diminishing impact on the environment. Over time, your electric appliances, water heater, clothes dryer, and even electric lawn and power tools have the potential to become greener!
The only way you can benefit from this trend is with electric appliances. A new electric oven, water heater or car you buy today has the potential to be powered with more and more renewable sources in the future. This will not be the case with gas appliances, equipment and cars, where you will be locked into gas technology and carbon emissions for the life of the product.
Electric water heaters act as thermal battery
Choosing electric appliances, tools and even vehicles over those powered by fossil fuels is getting easier, with better options available every day. Our Marathon water heater is a great example: You hear a lot of talk today about battery storage of renewable electricity, so that energy generated by solar during the day can be stored in a battery and used at night. Do you know an electric water heater can act in the same way, as thermal battery storage? There is an excess of wind energy during nighttime hours, when normal electric consumption is low. An electric water heater can use that excess energy to heat water over night. Like a battery, electric water heaters are charged with renewable energy at night and hot water is stored for when you need it! If you're in the market for a water heater, we've got a great price for co-op members who choose electric, just $750 or $250 for new construction and when replacing a gas water heater! See water heater webpage.
Here's how we're doing our part
Polk-Burnett is always working to keep pace with changes in the energy industry and member expectations. One example is partnering with our power supplier to increase renewable generation in a responsible way. Presently, about 20% of your electricity comes from renewable sources. I can also report that the SunTuria Solar array in our Centuria backyard powers about 200 homes a year. See how Dairyland is transitioning to a clean energy future with the addition of Tatanka Ridge Wind Farm in our March Powerlines.
With our SmartHub app, we offer members the convenience and ability to manage and monitor your energy use. We also offer rebates on renewable energy systems, geothermal systems, energy efficiency upgrades for your home and even e-vehicle chargers!
I hope you'll reach out to us as your go-to source for reliable information if you're considering renewable energy options, a new water heater, an electric car and other ways to reduce your energy use. When you participate in our energy efficiency programs and incentives, we're all doing our part to save money and protect our environment. Together, we can make a difference and help ensure a bright future!