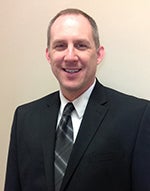 by General Manager Steve Stroshane
If you are like me, your life is busy. We find ourselves balancing work and family, checking phones and emails, and keeping up with the demands of modern life.
My to-do list at home has transitioned from winter to summer chores, and I'm busy with yard work, home repairs, car maintenance and my daughter's traveling volleyball. I'm grateful for my job, home and family.
With so many pressing obligations, we all like to protect our spare time. Invitations to attend events are weighed carefully.
Knowing how valuable your time is, all of us at Polk-Burnett would appreciate your attendance at our 81st Annual Meeting and Member Appreciation Day Friday, June 7.
Thanks to technology, we can accomplish many tasks electronically and be more efficient. But sometimes, there is no substitute for connecting in person. This is your chance to talk with co-op employees and directors.
If you've never attended an annual meeting or if it's been a while, please stop by. We look forward to visiting with you! We'll have food, fun and prizes, along with our annual meeting on co-op performance.