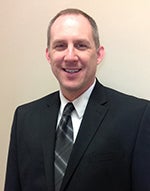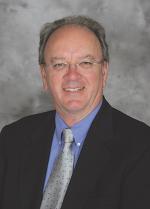 by General Manager Steve Stroshane (left) & Board President Ed Gullickson (right)
Do you know that we don't generate electricity, own or operate power plants? Polk-Burnett is an electric distribution cooperative. We purchase electricity from Dairyland Power Cooperative and deliver it to you, our 21,000+ members. 57¢ out of every dollar we collect from you goes to Dairyland to purchase power, so what happens at Dairyland affects us all.
About Dairyland Power Cooperative
Dairyland is based in La Crosse and provides wholesale power to nearly 600,000 consumers across Wisconsin and the region. Polk-Burnett is one of 24 member distribution co-ops that receives power from Dairyland. Ed Gullickson of Amery serves as board president for both Dairyland and Polk-Burnett electric cooperatives.
Dairyland leaders and its board of directors are working to create long-term value for co-op members, while addressing ongoing changes in the energy industry known as the four Ds: decarbonization, deregulation, digitalization and decentralization. Dairyland is planning for the future with a focus on sustainability.
Reliability and a lower carbon future
Reliability and diversification are priorities as Dairyland transitions to a lower carbon future. In 2020, Dairyland's board approved a goal of 50% reduction in the carbon dioxide intensity rate by 2030, see chart. Dairyland's Sustainable Generation Plan provides a framework for energy diversification that considers the economic impact on members, technological feasibility, social implications and environmental responsibility.
In January 2021, the Tatanka Ridge Wind Farm began operation in Deuel County, S.D. Dairyland has a purchase power agreement (PPA) to receive renewable energy from a 52-MW portion of the wind farm. Dairyland also has a PPA for a future addition of 149 MW from the Badger State Solar Facility.
Dairyland will continue to add more renewables to its portfolio, while planning for natural gas to support the transition to a low-carbon future.
While renewable energy use is increasing, we will still depend on baseload generation to keep the power flowing to your homes, farms and businesses. Solar and wind are referred to as intermittent power, since the sun does not always shine and the wind does not always blow. A balanced mix of generation is the key to a safe, reliable and resilient power grid that meets the needs of our members 24/7/365.
CHART: Sustainable Generation Plan, Dairyland Power Cooperative, 2021