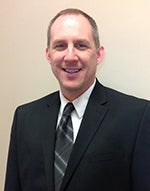 by General Manager Steve Stroshane
As you've seen in your own homes and businesses, the cost of most everything has gone up—from gas to groceries, and computers to cars. That's if you can even find the item on the shelf!
Here at the co-op, our supply chain challenges are real. But for the most part, we have been able to get what we have needed. We have had to be flexible and pay more than we did last year, but we are still moving forward.
This month, I'd like to share an update about how the supply chain—rising costs and long delays of much needed equipment— affects our work at the electric co-op.
Transformers: In 2022, the price of transformers increased 85% over last year. At the same time, the number of transformers we ordered for 2022 (460!), hasn't been this high since the building boom in 2005. The higher quantity is influenced by a few things, including an active housing market and our continuing push to convert areas to underground service. We are also in the final year of a systemwide upgrade to replace old underground cable, which requires additional transformers. Our supplier has done a nice job staying on schedule with deliveries, but we have purchased more to ensure we have enough for unplanned events or storms.
Poles: The price of power poles increased 12% this year over last year, mainly due to an increase in fuel costs. Diesel fuel is one of the key inputs in the pole treatment process. In addition, fuel prices impact transportation costs. Thankfully, delivery times have not been a problem for power poles. Polk-Burnett has 38,000 poles across the system.
Gas and diesel fuel: Unleaded gas has increased 25% since July 2021, and diesel has increased 44%. Polk-Burnett used 26,960 gallons of gas and 22,698 gallons of diesel in 2021.
Trucks: Delivery of a 2021 digger utility truck for our Siren crew is delayed due to a lack of components to complete production. It was ordered in 2021 and expected by the end of last year. We anticipate delivery sometime this spring. Pre-pandemic, it used to take a year to get a utility truck built. Now that time has been extended by at least six months. Co-op utility trucks are replaced on a schedule that balances reliability with repairs, maintenance and resale value. Co-op trucks must be ready to roll when you need them. Polk-Burnett maintains a fleet of 16 digger, bucket and service trucks, and more than 60 other vehicles and pieces of equipment.
Computers: Desktop computers, laptops and network servers are all up an average of 10% in cost. These items used to take two weeks for delivery; now we are looking at lead times of months.
Meters, EV chargers and heating: Two more items with long delivery times are EV chargers and our new meters. The meter delay is due to a shortage of internal components, primarily semiconductors. The lead time for meters is about five months. It's interesting that we have no issues with on-time delivery of water heaters and electric thermal storage (ETS) heaters. However, we are seeing significant price increases on water heaters, along with twice-a-year increases on ETS units and have ordered ahead to beat price increases. Some of our members are trying to beat fuel price increases through the purchase of electric vehicles. We have already sold five EV chargers this year and forecast demand to remain strong.
Polk-Burnett employees are meeting the challenge
It is an ongoing challenge to stay ahead of supply chain disruptions, which are really no different than what we are all facing in our personal lives. Prices of copper, aluminum, steel, oil and fuel drive cost increases for materials and equipment we rely on. As we learn of price increases or delays, we work to get the best price in the most reasonable amount of time.
I'd like to express my appreciation for Polk-Burnett employees who work hard to make sure we have supplies and equipment on hand to fulfill our mission of providing you, our members, with reliable power and extraordinary service. Throughout the pandemic and now facing supply chain disruptions, these dedicated employees haven't missed a beat for our members. Miles of line are being built and maintained, meters are being upgraded, phones are being answered and members are finding solutions to energy problems. We have already started forecasting our needs for 2023, and like you, we hope that supply chain problems ease as 2022 goes on.